Enabling or Disabling the New Interface Components in Windows XP
The new Windows XP interface is enabled by default in the Home Edition and Professional edition. You may want to disable some of the new interface components in order to improve the computer's performance. This article describes how to enable or disable all or parts of the new interface in Windows XP.
You can enable or disable portions of the new interface by clearing or selecting a check box. Follow these steps to modify the new interface.
Right-click My Computer and then click Properties.

On the Advanced tab, under Performance, click Settings.
<![if !vml]>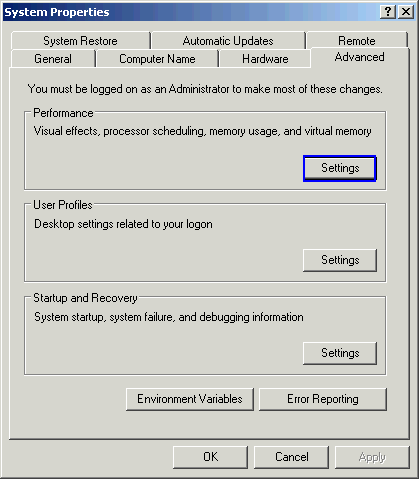 <![endif]>
Note: To select all of the check boxes, click Best Appearance. To clear all of the check boxes, click Best Performance.
<![if !vml]>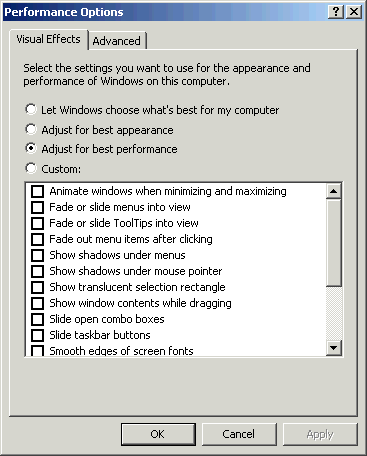 <![endif]>